As we know Valentine's Day is HERE. Every year I  see couples, mainly guys, (and a few ladies) that go all out to make this day seem special for their loved one. What if I told you that you don't have to break the bank to make your significant other feel special on this commercial, I mean special, day; ESPECIALLY, if you've been treating each other GREAT throughout the whole year.
If you haven't already shelled out a mini fortune on your loved one, never fear…FitnanceIQ is here! I've decided to help out couples that would love a special date night for Valentine's 'without breaking the bank' by creating a list of affordable options…
1. A "Groupon or discount" couple's massage 
Get a package for as low as $40 to relax with your loved one for 45 minutes or more. It's a great opportunity to relax and share a sensual moment.
Bonus tip: For FREE you could treat your significant other to a massage by none other than you! (make sure your hands aren't rough though…lol)
2. Skating at the Harbourfront
Whether you have your own skates or rent for $13/per adult or $8/ per student (show ID). You'll be able to check out the beautiful shoreline of Lake Ontario with your significant other.  It's a perfect time to be close to each other if one of you can't skate well, needs to keep warm or just wants to cuddle.
Bonus tip: OR just go to your local skating rink, which is more affordable than going downtown. Depending on how the weather will be, BUNDLE UP!!! Find a place to grab a hot chocolate or tea to stay warm.
3. Check out the Harbourfront's 'What's On' calendar 
Ideally I was hoping "DJ skate nights" at the Harbourfront was happening during Valentine's Day festivities, but unfortunately, it ended on February 9th. But I was able to see some interesting events on the 14th such as Reflections of love, visual arts exhibitions and DanceWorks DW229.
Bonus tip: Check out Harbourfront throughout the year there are many free concerts and affordable events. Examples of some great events I've been to in the past are Soca on the Harbourfront" and "Barbados week".
4. Groupon packages
Instead of spending $100 or more on a meal and entertainment, check out Groupon to see what deals you can do with your significant other. Dining for two, wine tasting or mini putt are some fun options, to name a few.
Bonus tip: Make sure you read the FINE PRINT; it will tell you if the restaurant or activities are exempt on Valentine's Day.
5. Hikes or Walks
To the nature lovers out there, going for a hike or a nature walk is a pleasant option. Simply bring a backpack with snacks. Check out one of the parks near you and go for a walk! If you're in Toronto, High Park  Trinity Bellwoods Park are lovely parks to walk through, just be careful of the ice as most trails and paths are not maintained during the Winter. Check on google for a nearby park or trail around you.
Bonus tip: Enjoy a quick BRISK walk while making a toast with a drink of your choice. Then head back home to be nice and cozy.
6. Board Games/Video Games  
For the couples that like games; whether it's board, trivia or video games. Some cool places to check out are 'Snakes and Lattes' if you're in the downtown Toronto area. As well, some other fun options are escape rooms and a cool place called 'Tilt Arcade Bar'. They are affordable, and cost about five dollars to play as much as you like, especially Snakes and Lattes and Tilt!!
Bonus tips: Check out BlogTo for ideas of arcade games or escape rooms. Or you can even do these board games or videos in the comfort of your own home.
7. Café and lunch/brunch special
Depending on what time of the day you can spend with your significant other try going for a casual date to a café/bistro or find a brunch special. It will be more affordable than dinner and depending on your work or school schedule it's better in the morning or early afternoon.
Bonus tip: Can't meet your loved one in the morning? Well, have breakfast delivered to them at home or work. Make sure to give them a heads up though!
8. Museums and Lounges
ROM, AGO, CN Tower (not the restaurant), Ripley's Aquarium, etc.are some ideal places to visit. You'll get to learn some history, take in new sights or admire art with your lover. For my grown and sexy folks, there are always lounges to check out as well. You can always check out a jazz or classical lounge in the GTA, grab some drinks, enjoy the music and each other's company.
Bonus tip: Check out the Attractions Ontario website (insert link) for coupons or a package deal for multiple locations. That will give you a better bang for your buck. For the best places for Jazz check out 
9. Plants over roses
Yes, getting roses are lovely, especially red ones (personally I would go for white or blue). However, how long do they normally survive? A week? TWO weeks if you're lucky. Try giving your significant other a plant, especially if they have a green thumb.
Bonus tips: Here are a few flowers that will survive for a few months; orchids, red aglaonema, and anthurium. Or better yet, take note of the plants that your significant other likes and go based on that. Hey, you might even notice they want a   cactus.
10. Arts and Craft
For the creative and artistic souls, paint night is a popular event. You can show how great of a painter you are (or how bad you are and go for laughs). Also, there's often wine and food for you to purchase. You already know everything is more fun when wine is included 😀 (make sure to take an uber or taxi or public transit afterwards, safety first!)
Bonus tip: Check out Groupon or PaintLounge website. Or better yet get art supplies from the dollar store and create your own art
11. Homemade dinner
This is for the person that can throw it down in the kitchen (like I do **see above**) or is on a strict budget and can't afford an exquisite dinner at a restaurant. Head to the grocery store pick up a couple of things and make a lovely dinner for your lover. Preferably their favourite meal or a meal that you both love and have perfected.
Bonus tip: OR you can cook together. Nothing makes you feel closer than cooking a meal together It may take longer because you can flirt as you cook, as well, you may definitely want to skip to desert sooner than later if you know what I mean.   *wink wink*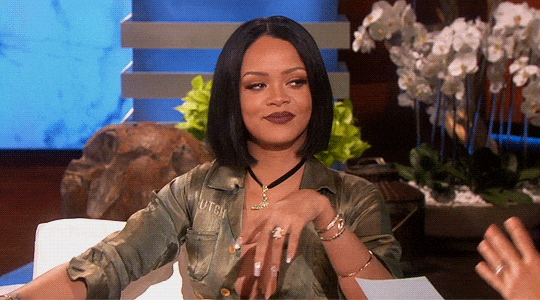 12. Go out on a different date
Listen you don't HAVE to go on Feb 14th!! It's a Thursday, you have work the next day AND it's the starting of a long holiday weekend. (woot woot for Family Day). So you see all these lovely ideas given to you?? Do one of them on another day!!! Many restaurants are aware that some couples won't be going out on Thursday and will have a weekend special, so keep that in mind as well!!
Bonus tip: Try to go out on a Tuesday or Wednesday, there are often   discounts *Cough* MOVIES *Cough*
13. Find those valentine's specials!!!
I know gifts and chocolate would be lovely on Valentine's day, but did you know Shopper's Drug Mart and Walmart has 50%off chocolate on February 15th. Just hold off for 24 hours and give gifts and chocolate the next day.
Bonus tip: Keep an eye out for which places have it discounted because they have to get rid of inventory. You're welcome!!
14. Women, Women, How about this time you treat your guy (or lady)!!
Don't give me that look now. If you are the one that is normally treated. SWITCH IT UP It is 2019, you can show your lover that you appreciate them too. In South Korea, February 14th is normally the day where the lady treats the guy. Don't worry though, because March 14th is when the guy treats his lady. But relieve the stress and take advantage of a few of the ideas I have suggested.
Bonus tip: Let's be fair this is to the lovers that actually treat you good throughout the whole year. Let them know that you would like to Trade places (cue in Usher's song…lol)   and treat them to a meal or event.
Wait… I can't leave my single people out!!!
The good thing about these ideas is you don't have to do them with a significant other. You can do them with a friend, family member or even treat yourself! SINGLE folks UNITE!!!!
Remember this day is very commercialized and it's been programmed in your mind that you HAVE to go all out to thrill your lover. Don't take this day so seriously!! Think of the money you can actually save to be able to go on a nice weekend getaway or travel. Think of the bigger picture!
Let me know which ideas you like or which ones you have tried. And if you can't do it this day or weekend. Then try it the other 320 days. Until next time folks!